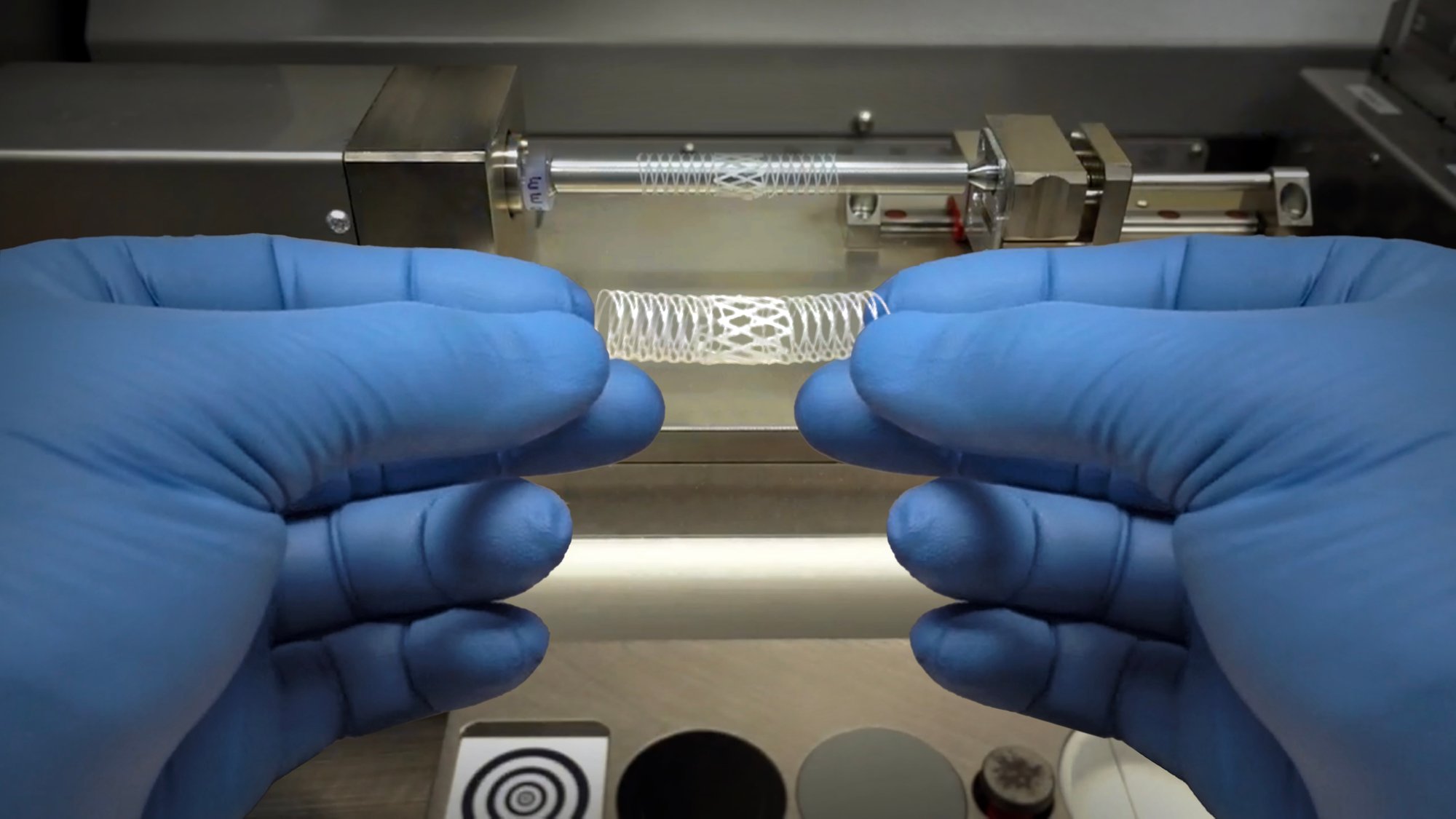 Introducing: 3D-Bioplotter
®

with the PrintRoll™ Rotating Build Platform

This innovative, add-on feature for 3D-Bioplotter® is pioneering cylindrical solutions for vascular, digestive, respiratory, and other systems.
See the PrintRoll™ platform in action
In this video, witness the extraordinary capabilities of the PrintRoll™ platform and the innovative solutions it brings to the world of 3D bioprinting.
Experience the PrintRoll™ platform Advantage
The PrintRoll™ platform, meticulously developed since 2019 in collaboration with the University of Mainz, is a groundbreaking advancement in bioprinting. It is the first-of-its-kind rotating platform designed to allow for the 3D printing of cylindrical structures. Unleashing new capabilities in fabricating devices such as vascular grafts, digestive systems, wound dressings, and stents, the PrintRoll™ platform is the tool medical researchers have been waiting for.
Learn more about the development and potential applications of PrintRoll™ platform in our 2023 3D-Bioplotter brochure.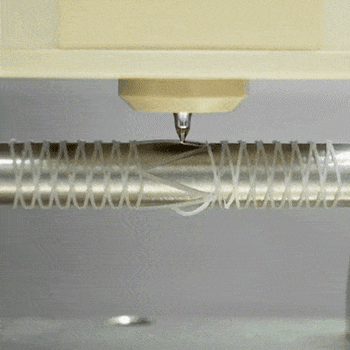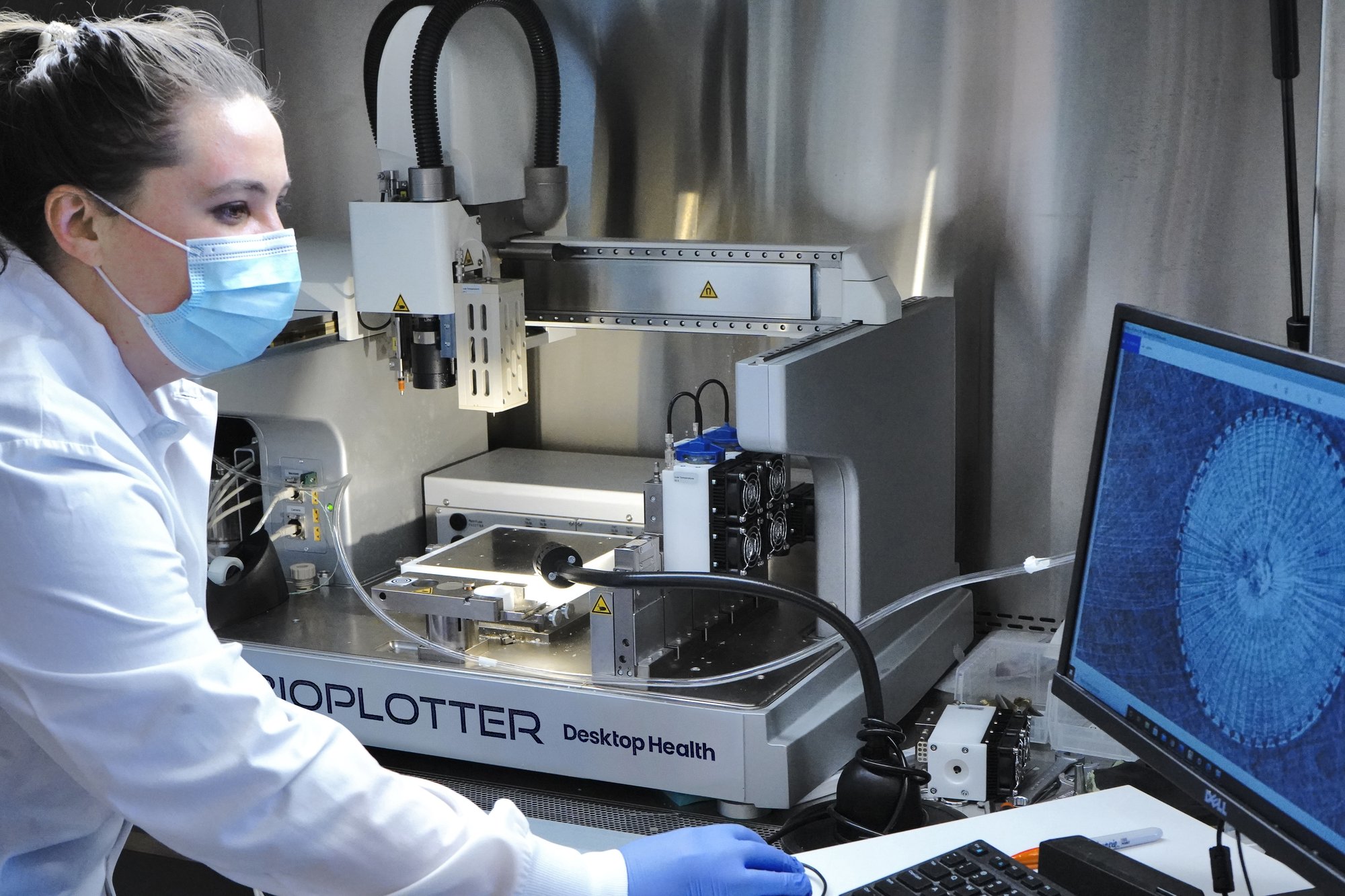 The 3D-Bioplotter® — Twenty Years of Trusted Innovation
The PrintRoll™ platform is the latest innovation from the globally recognized 3D-Bioplotter® series. For over two decades, 3D-Bioplotter® has been the trusted name in bioprinting, continually delivering reliable, medical-grade manufacturing and pioneering scientific discovery. With over 600 research papers citing its use, 3D-Bioplotter® has proven its significant contribution to the evolution of personalized healthcare solutions.
FDA 510(k) Cleared and Research Validated
We're proud to celebrate a milestone achieved using the 3D-Bioplotter®. Dimension Inx recently received U.S. FDA 510(k) clearance for CMFlex™, the first 3D-printed regenerative bone graft substitute product cleared by the FDA. This critical clearance is a testament to the unparalleled capabilities of the 3D-Bioplotter® and signifies the significant strides the series continues to make in the world of regenerative medicine as a commercialized product. The trusted bioprinting solution — from R&D to regulatory-cleared manufacturing.
To understand more about how the 3D-Bioplotter® contributes to such advancements, download our 3D-Bioplotter brochure.
As the world's first commercially available 3D bioprinter, the 3D-Bioplotter® is extensively validated by a wealth of scientific research. More papers cite its use than any other bioprinting product, making it the clear leader in this rapidly advancing field. Don't just take our word for it – delve deeper into the world of Desktop Health and the 3D-Bioplotter®.
Download our comprehensive brochure and explore the numerous possibilities today.